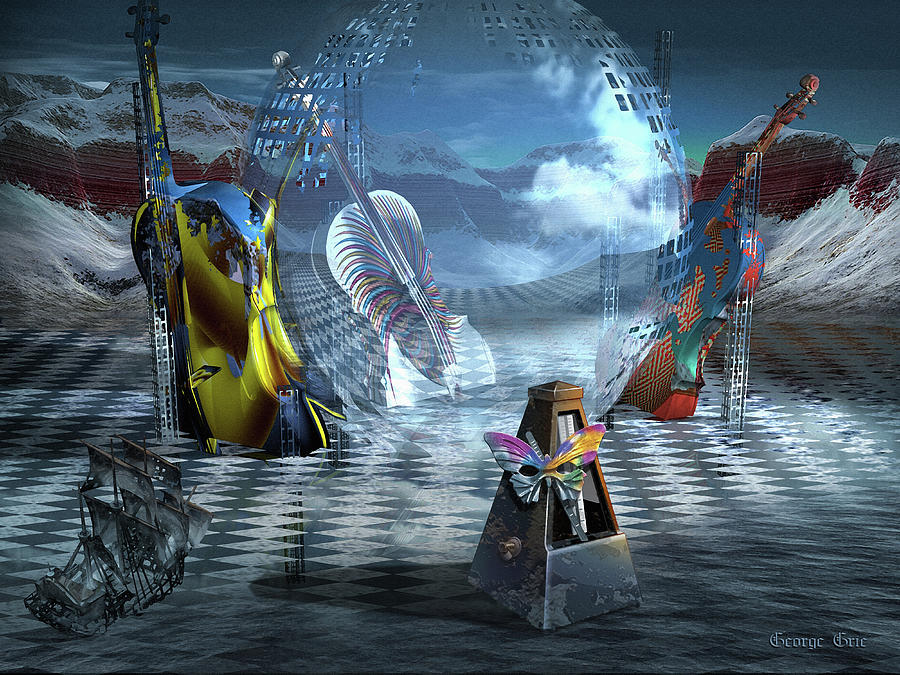 Title
Lost Beauty of Disharmony
Medium
Digital Art - Digital Painting
Description
André Breton, as a theoretical leader of surrealism, advocated for various ways of achieving immediate expression. Automatic writing and painting helped to avoid the conscious control of image production, while Sigmund Freud's ideas of the unconscious and sublimation had given a profound base for interpretation of the dreams and the suppressed ego. There was another movement, however, in opposition to surrealism led by a number of dissidents like Georges Bataille, Michel Leiris, Joan Miró, and others. This internal opposition to André Breton attracted many talented non-conformist poets, artists, and writers of the early 30s.

They challenged the surrealistic concepts to the core: by uplifting and masking human urges, base realities, and the very violent nature of human desire, they claimed, surrealists actually sublimated and idealized them. As a de-sublimation method, Bataille suggested slapping the public with a degree of naturalism through which art was overthrown to the level of any other object. This primitivist approach was also applicable to ethnographical analysis: Bataille refused to confine the study of anthropology to non-Western cultures and sociology to the study of industrial societies; he preferred to combine those instead.

Lost Beauty of Disharmony is neither a dialectical attempt at reconciliation of the two movements, nor it is aimed at making a certain point. It is a feast for the eyes where a poetic thought is elevated to a degree of a cello rebirth. But a philosophical implication of the image is very notable: a giant crystal sphere that can accumulate the best ideas of any school of thought or art is truly indispensable if there's room for progress, harmony, and beauty.
Statistics
Viewed 50 Times - Last Visitor from New York, NY on 10/05/2022 at 6:11 PM